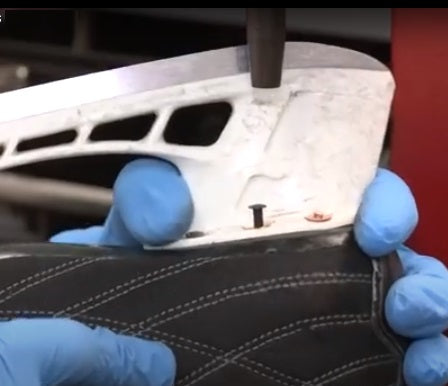 Mega's Hockey Shop
Replace Skate Rivets
We can replace your missing or rusted rivets to help prevent against damage to skates and avoid injuries.
Skate insoles should be removed and rivets inspected regularly for signs corrosion (rust) or if they are loose or missing.   If your skate's rivets are missing or rusted, they need to be fixed immediately.
We charge $2.00 per rivet or can replace a complete set of rivets on a skate (14 rivets) for $20.00 per skate.
---
Share this Product